Posts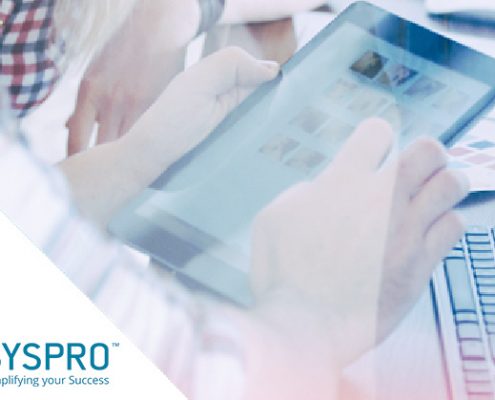 Global ERP Provider, SYSPRO, has announced the availability of its latest release with two key disruptors in mind that are shaping the modern manufacturer and distributor. The globalisation of business and the emergence of the digital economy.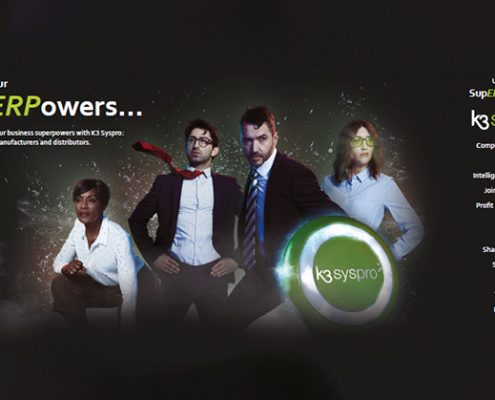 With factory automation and digitalisation moving at a rapid pace, this year's bi-annual MACH Show also offers K3 Syspro an ideal opportunity to launch its latest Superpowers campaign. The aim is champion the super heroes in businesses who are leading the way when it comes to embracing Industry 4.0.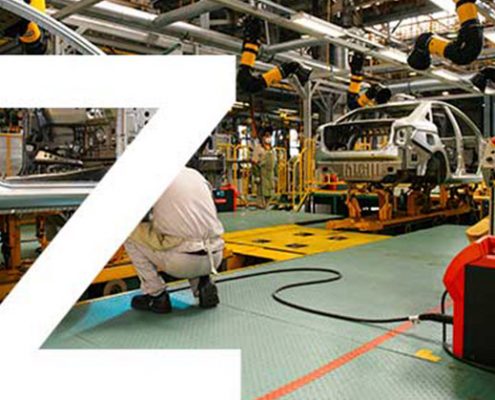 In this final blog post in the series, we want to look at one of the barriers to increased productivity: defects in the manufacturing process. Not only do they cost time and money but, in some cases, defects can even cost companies their reputation and, ultimately, their existence.
Factsheets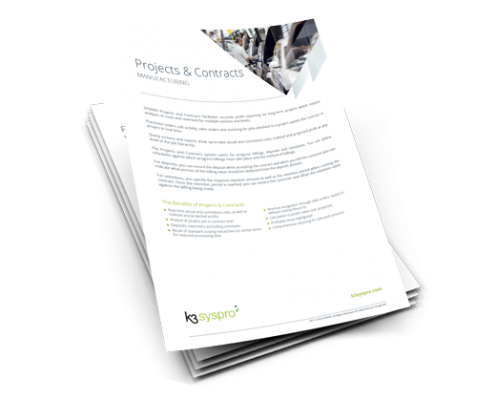 SYSPRO Projects & Contracts facilitates accurate profit reporting for long-term projects which require analysis of costs and revenue for multiple sections and levels. The module also caters for progress billings, deposits and retentions. You can define schedules against which progress billings must take place and the method of billings.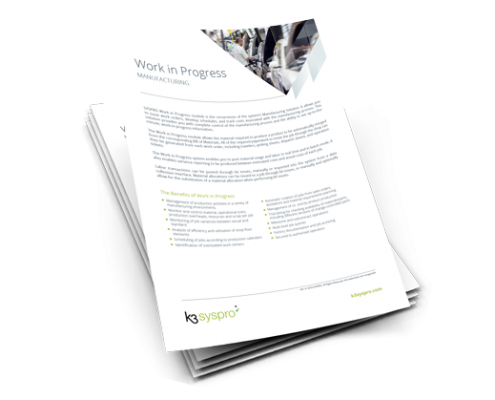 The work in progress module allows the material required to produce a product to be automatically merged from the corresponding Bill of Materials. All of the required paperwork to move the job through the shop can then be generated from each work order, including travellers, picking sheets, dispatch sheets and operation tickets.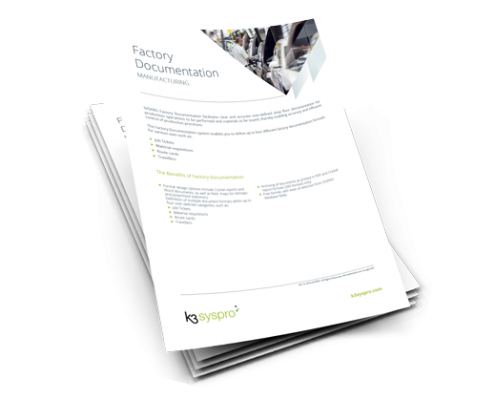 SYSPRO Factory Documentation facilitates clear and accurate user-defined shop floor documentation for production operations to be performed and materials to be issued. thereby enabling accuracy and efficient control of production. The Factory documentation system enables you to define up to four different factory documentation formats for various uses such as; job tickets, material requisitions, route cards and travellers.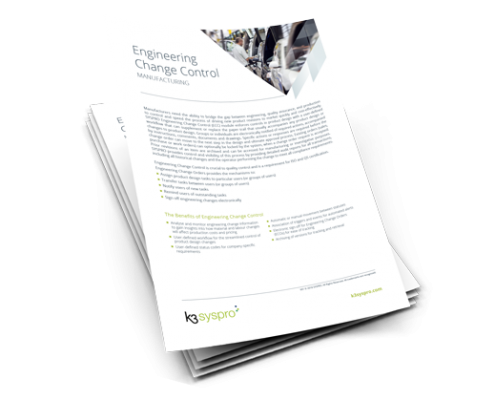 SYSPRO ECC module enforces controls in product design with a user-defined workflow that can supplement or replace the paper trail that usually accompanies any product design or chances to product design. Groups or individuals are electronically notified of required actions, accompanied by instructions, comments, documents and drawings.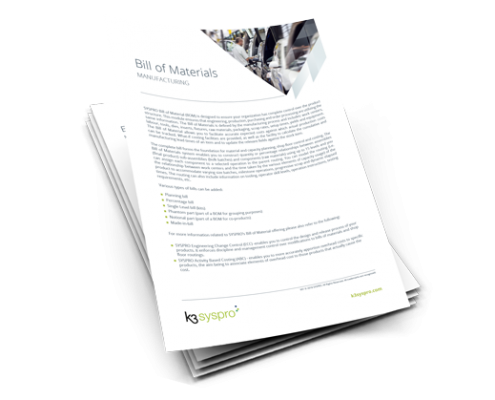 SYSPRO BOM is designed to ensure your organisation has complete control over the product structure. This module ensures that engineering, production, purchasing and order processing are utilising the same information. The Bill of Materials is defined by the manufacturing process and includes; work centers, labour, tools, dies, inserts, fixtures, raw materials, packaging, scrap rates, setup times, yields and equipment.  BOM allows you to facilitate accurate expected costs against which actual production costs can be tracked.
Advice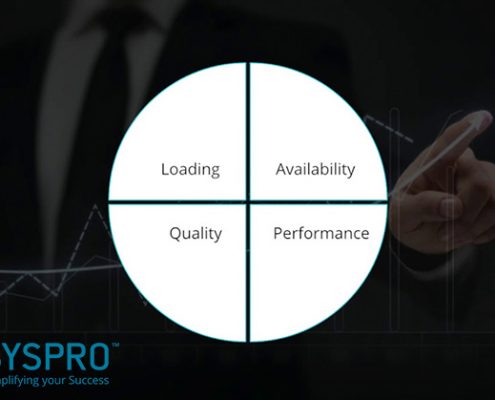 There is now a way for manufacturers to overcome these hurdles and become more efficient and competitive. SYSPRO's new MOM solution provides a real-time link between the shop floor, the core ERP system and a business' management. By improving visibility of the shop floor through employee and machine tracking, MOM equips customers with invaluable information so they can plan more accurately, reduce lead times and loss and maximise the 'up time' of machines.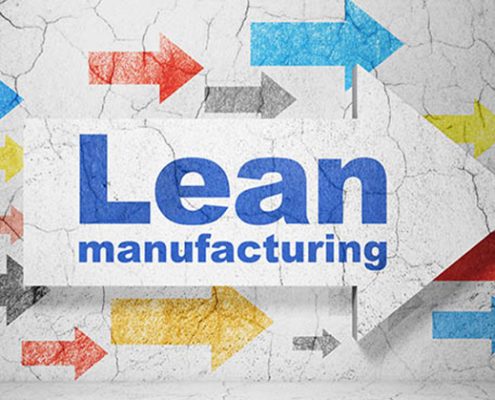 Not all waste is physical and according to lean manufacturing theory, there are seven types of it. Any action that the customer wouldn't be willing to pay for is "muda" or waste to the proponents of lean manufacturing, so keeping these actions to a minimum forms the basis of lean. Although initially designed for "just in case" rather than "just in time", manufacturing management software such as ERP can be an effective way of reducing waste in these seven areas.