Why Choose a K3 Discovery Session?
The purchase of a new or replacement ERP system represents a major investment and it is essential to build the delivery of significant returns into the project plan from the outset. To review the offerings of your prospective suppliers effectively, it is important that they understand what you are looking to achieve and why. K3 Syspro Discovery Sessions represent a fundamental first step in understanding your business needs, expectations, anticipated benefits and any constraints within which the solution must fit.
Our Discovery Session will enable us to:
understand how your business works now and the specific areas where our software can add value
deliver a customised demonstration that highlights how SYSPRO will address your current issues and show the expected business benefits
produce a complete and accurate proposal for software, implementation services and any specific automation and integration services.
Book a FREE Discovery Session
 It costs you nothing, but it gives you a great insight into the way your business works now – and how it could work so much more effectively in the future.
NOTE Your Discovery Session will be completely free of charge, and you will be under no obligation to take any K3 Syspro services in the future. Our insights and reports from the session will be yours to keep forever.
Baltimore House,
50 Kansas Ave,
Manchester.
M50 2GL.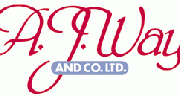 "After two years of using SYSPRO I wonder how we ever managed without it. We know that the system has more than paid for itself. "
"I had a clear vision of deciding on a system that would integrate accounts, manufacturing and distribution. Eventually, by seeing SYSPRO in action, we decided that it was the right match for our operation."