Our Solution
SYSPRO ERP
SinglePoint
SYSPRO Workflow Service installed to integrate with the new Singlepoint document management module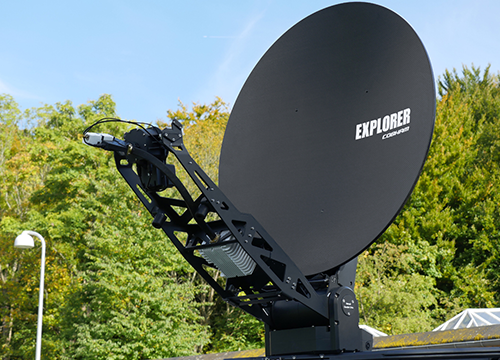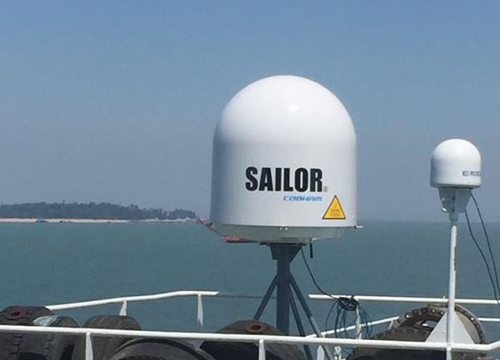 Benefits Gained
Labour time reporting
One simple system
Meets Cobhams diverse needs
Flexible for Cobhams ever changing requirements
Eliminate labour intensive tasks
Read in Full
Cobham Antenna Systems, an Aerospace & Surveillance division of Cobham PLC needed a controlled way to access all 70,000 of its designs. We suggested Singlepoint which we fully integrated into SYSPRO using our Workflow Service allowing easy manufacture and supply through one system.
Cobham selects K3 to provide integrated Best of Breed solution
When Cobham Antenna Systems wanted to streamline its business processes, the management team recognised it would need to integrate a number of "Best of Breed" solutions in order to provide them with the level of automation and control they needed to satisfy the requirements of the advanced aerospace environment they operate in. K3 Syspro (K3), Cobham's ERP solution provider, suggested SinglePoint software from Syncronology.
Cobham Antenna Systems, Marlow is a BU within the Aerospace & Surveillance division of Cobham PLC which is a FTSE 250 registered company with over 70 sites in the UK, North America, Europe, South Africa and Australia. Situated in Marlow, Buckinghamshire, Cobham is a key supplier to the National Aeronautics and Space Administration and the US Department of Defence. The company designs and manufactures aerials, radios and avionics defence and communications equipment for civil and military aircraft.
Cobham is a long standing K3 Syspro customer, operating its SYSPRO solution in parallel with a rudimentary document management system and a labour intensive manual filing system. As business flourished, Cobham needed to automate the Engineering Change Control and Document management system and integrate it with SYSPRO in order to provide controlled access to all of the 70,000 + designs and production documents across the business and make them easily accessible in a controlled way to its design and engineering staff, as well as the company's 80 production operators.
Steve Duplock, Drawing Office Manager for Cobham says:
"We explored a number of different solutions. Although SYSPRO does incorporate basic document management, we needed something more in order to cope with the amount of design documents that we generate as a company. K3 suggested SinglePoint and demonstrated how it could be tailored to suit our business. We were so impressed with the potential of the solution that we asked K3 to set about the installation process straightaway."
SYSPRO comes complete with a document management system which can cope with most situations, however its design allows for the integration with Best of Breed solutions to handle significantly more complex environments and provide one complete solution for companies like Cobham.
K3 introduced a SYSPRO Workflow Service to integrate the ERP and the SinglePoint document management module; this allows Cobham to design, manufacture and supply products through one simple system. The Workflow Service transfers data between the two systems in real time allowing Cobham to control its design and production processes from end-to-end using a fully integrated document management system. This system provides a workflow driven document change control process along with a web based document viewing portal, ensuring SYSPRO users can only view released version controlled, documents and drawings.
Steve Duplock says:
"After we began using SinglePoint in engineering we began to see additional features within SinglePoint which would benefit other parts of the business. It came to the point where workers from different sections of the business were seeing how SinglePoint was assisting SYSPRO in our engineering sector and began suggesting how it could assist them in their line of work. Eventually we had it installed throughout the entire business and began to really see how it can help us as a growing company – for example, labour times reporting.
"We needed a rules based solution that would enable us to the book time and labour costs associated with all types of work from design, where they record time on a weekly basis against projects to production that use real time labour reporting to work orders. The combination of a workflow engine, simple screen design tool within SinglePoint and interface with SYSPRO enabled us to create a solution that meets our diverse needs. The flexibility within SinglePoint coupled with the inbuilt integration with SYSPRO means that we continue to add functionality to the system as we come to understand the ever changing requirements of the Cobham."
K3 Syspro's integration skills and advanced SYSPRO ERP software along with Syncronology's SinglePoint solution have provided Cobham with a fully integrated "Best of Breed" solution, for the entire business, which is both scalable and configurable and will allow Cobham to adjust its business processes in line with the ever changing demands of both the aerospace business and the wider Cobham group.
Steve Duplock says:
"We are really impressed with SinglePoint and how K3 configured it with SYSPRO in line with the demands of our business. I am amazed by the flexibility of the overall solution and because it creates workflows, it is adaptable to any changes within the company. It has really helped us take a step forward internally as a company and eliminate some of the labour intensive tasks that we always dreaded carrying out before".