Industry-Built ERP Software for Simplified Success
Our industry-specific software helps you take advantage of nearly 40 years' experience in developing best practices. Use of this industry-specific focus speeds implementation and ultimately results in a faster return-on-investment. When you choose K3 Syspro, you know you are putting your company's future in the hands of absolute industry solutions experts who speak your language and can deliver the results you need.
SYSPRO Named as
Leading ERP

 Vendor
"SYSPRO's focus on practical applications of modern ERP technology illustrates its sustained commitment to delivering value to its existing customers, while its industry innovations make it a competitive choice for customers in need of a new ERP solution."
Nucleus Research, ERP Technology Value Matrix 2019
Download the 2019 Nucleus Research ERP Technology Value Matrix Report and see how the leading analyst firm ranks ERP vendors based on usability and functionality, and why SYSPRO was again positioned as a top-three ERP software leader.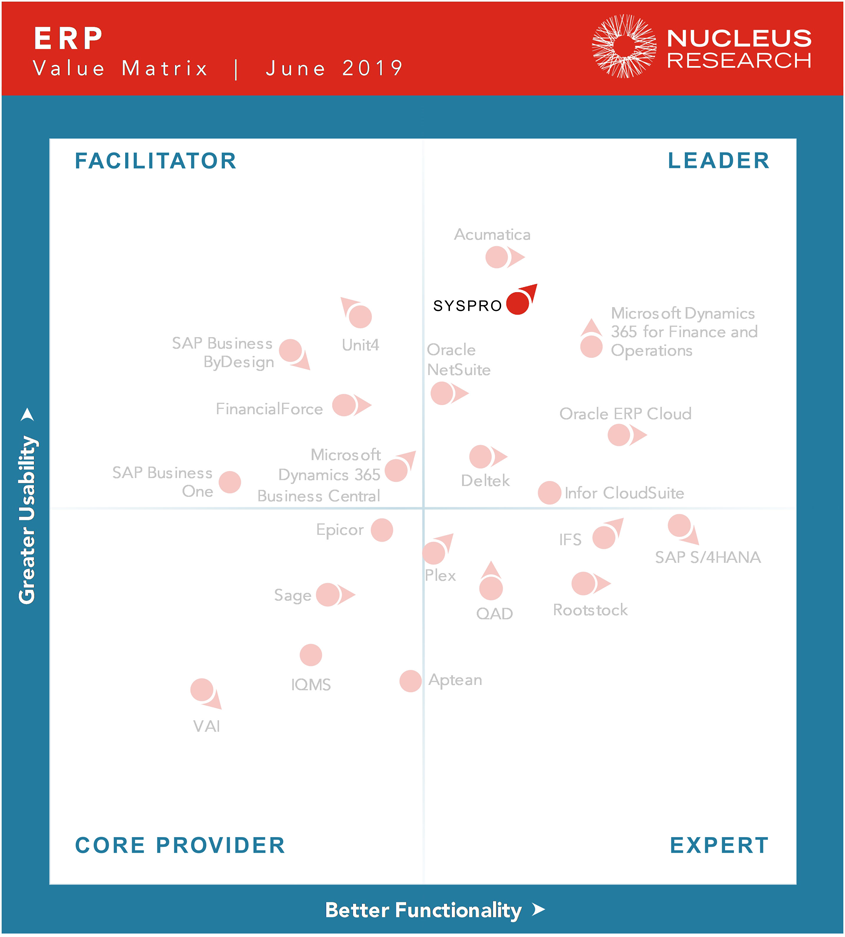 Solutions for any Business Function
Whatever role you play in the process of choosing new Enterprise Resource Planning (ERP) software, it's important to understand how to measure the Return on Investment (ROI) in a way that aligns with your business goals and company strategy.
Explore the functional areas outlined below to find out how people working in different jobs can solve not only their departmental challenges, but can further improve total business profitability with the help of SYSPRO ERP Software.
ERP Software for Your Manufacturing Mode
Manufacturers in the 21st century need maximum agility and responsiveness to market demand. So it makes sense to choose business software solutions that are flexible enough to support whatever production mode works best in your operations. Take a deeper look to explore how SYSPRO ERP software supports businesses across these manufacturing types.
SYSPRO is a World Leader in ERP
Enabling positive disruption in companies, which leads to real-world innovation adding value to our customer's businesses.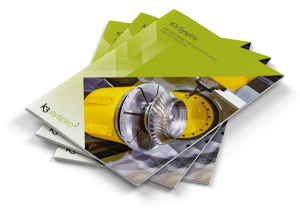 SYSPRO Product Brochure
Everything you need to know – from A to Z – about SYSPRO and our award-winning Enterprise Resource Planning (ERP) software suite.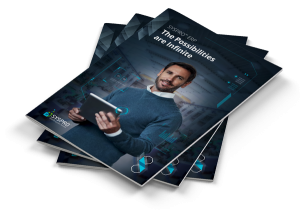 SYSPRO ERP Infinite Possibilities
Explores the key pillars that SYSPRO is built on; industry-built, always on, web-based, Cloud-first and how SYSPRO ERP can help pave the way towards digitisation.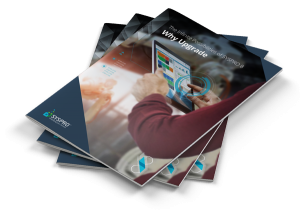 SYSRPO 8 Upgrade Brochure
Why upgrade to SYSPRO 8? It's easier to access and to use. It offers new capabilities to improve efficiencies and productivity. Click download to discover more.