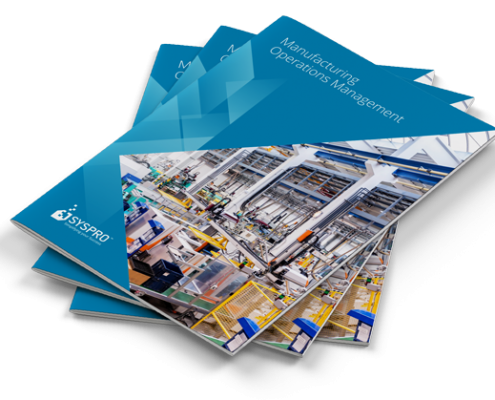 Increase productivity, minimise loss and lower production costs with MOM, now available with SYSPRO 8.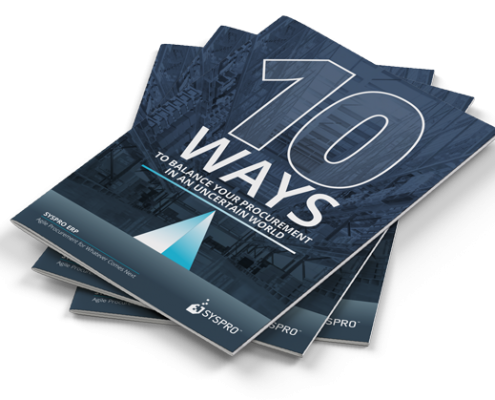 How SYSPRO ERP helps to create the perfect balance.  SYSPRO ERP's built-in and digitalized procurement solutions make strategic sourcing and supplier management more resilient and responsive.  In this brochure we offer 10 Ways that SYSPRO ERP can help supply chain officers to find the perfect balance in a constantly changing world.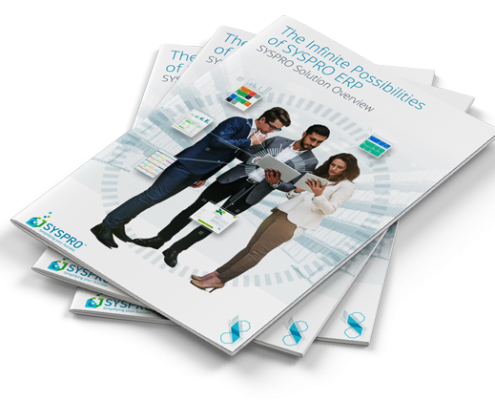 Explore the key pillars that SYSPRO is built on; industry-built, always on, web-based, Cloud-first and see how SYSPRO ERP can help pave the way towards digitisation.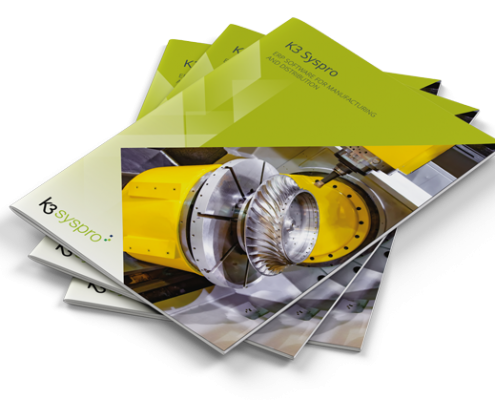 Download our SYSPRO ERP Product Brochure and see how this best-in-class software suite helps simplify complexity for manufacturers and distributors.