Posts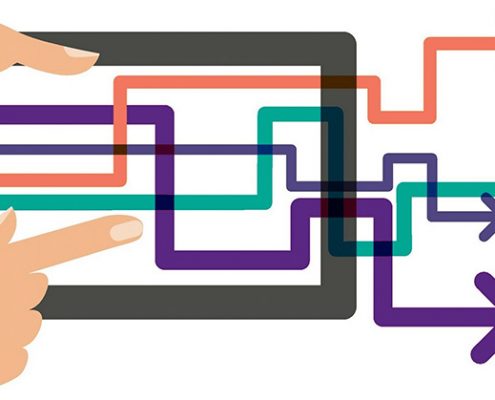 As expected, we've seen an increasing amount of media coverage in recent weeks regarding Making-Tax-Digital, however, it has also been identified that some content contains inaccurate or misleading information. The below 'mythbuster' information, is designed to provide the accurate picture, we hope you find this useful.
Factsheets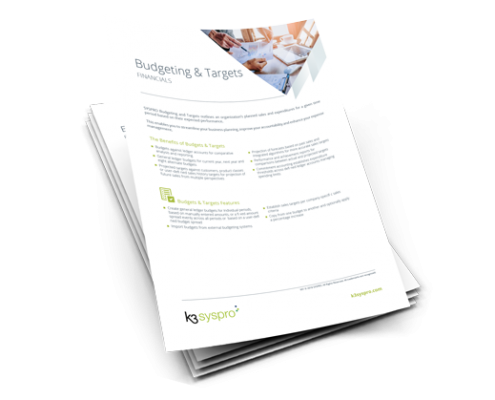 SYSPRO Budgeting & Targets outlines an organisation's planned sales and expenditure for a given time period based on their expected performance.  This enables you to streamline your business planning, improve your accountability and enhance your expense management.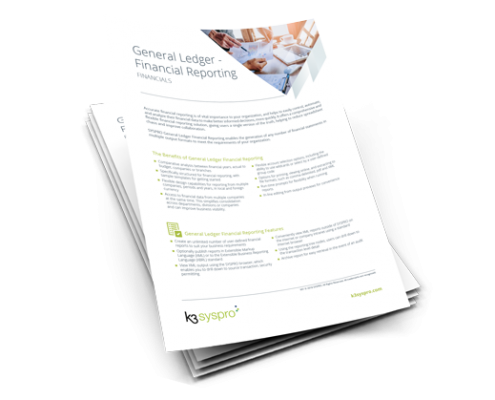 Accurate financial reporting is of vital importance to your organisation, and helps to easily control, automate and analyse their financial data to make better informed decisions more quickly. It offers a comprehensive and flexible financial reporting solution, giving users a single version of the truth, helping to reduce spreadsheet chaos and improve collaboration. SYSPRO General Ledger Financial Reporting enables the generation of any number of financial statements in multiple output formats to meet the requirements of your organisation.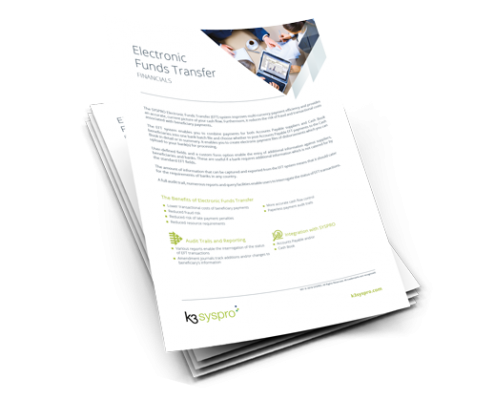 The EFT system improves multi-currency payment efficiency and provides an accurate current picture of your cash flow. Furthermore it reduces the risk of fraud and transnational costs associated  with beneficiary payments.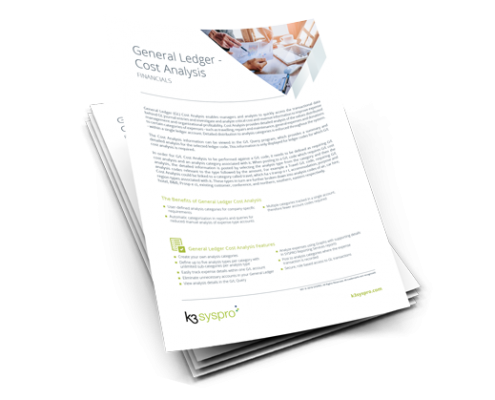 General Ledger (GL) Cost Analysis enables managers and analysts to quickly access the transactional data behind GL journal  entries and investigate critical cost and revenue information to improve expense management and organisational profitability. Cost Analysis provides detailed analysis of the values distributed to certain categories of expenses; such as travelling, repairs, maintenance, general expenses and donations within a single ledger account. Detailed distribution to analysis categories is enforced throughout the system.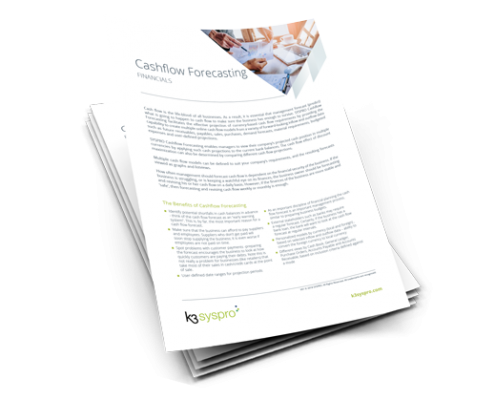 Cash flow is the life blood of all businesses. As a result it is essential that management can predict what is going to happen to cash flow to make sure the business has enough to survive. SYSPRO Cashflow Forecasting facilitates the effective projection of currency-based cash flow requirements by providing the capability to create multiple online cash flow models from a variety of forward-looking inflow and outflow data such as future receivables, payables, sales, purchases, demand forecasts, material requirements, budgeted expenses and user-defined projections.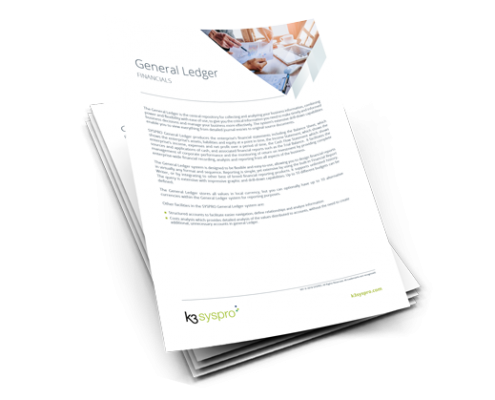 The General Ledger is the central repository for collecting and analysing your business information, combining power and flexibility with ease of use, to give you the critical information you need to make timely and informed business decisions and manage your business more effectively. The system's extensive drill-down capabilities enable you to view everything from details journal  entries to original source documents.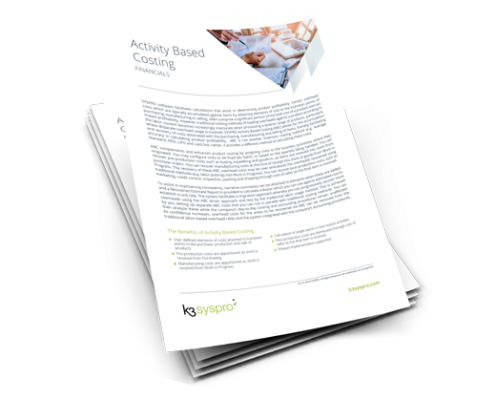 SYSPRO Activity Based Costing allows for the accumulation and recovery of costs associated with the purchasing, manufacturing and selling of items, thereby facilitating accuracy in calculating product profitability. ABC is not another inventory costing method but rather it provides a different method of calculating these costs.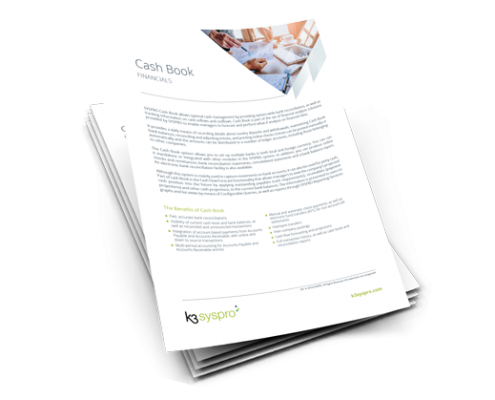 SYSPRO Cash Book allows optimal cash management by providing system-wide bank reconciliation, as well as tracking information on cash inflows and outflows. Cash Book is part of the set of financial analysis solutions provided by SYSPRO to enable managers to forecast and perform what-if analysis on financial data.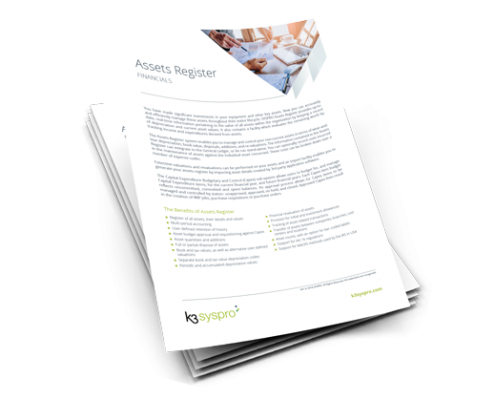 The Assets Register system enables you to manage and control your non-current assets in terms of wear-and-tear depreciated, book value, disposals, additions and re-valuations. The information contained in the Assets Register can integrate to the GL or be run stand-alone. You can optionally record costs incurred in the maintenance of assets against the individual asset concerned. These costs can be broken down over a number of expense codes.