Factsheets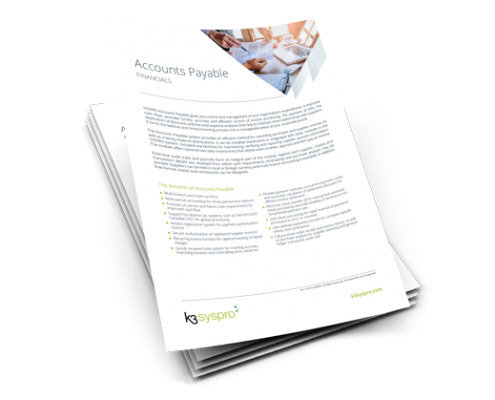 SYSPRO Accounts Payable gives you control and management of your organisation expenditures. It improves cash flow, provides timely, accurate and efficient control of invoice processing, the payment of bills, the application of discounts and the total expenses analyses that help to maintain close relationships with suppliers. It turns the tedious and time-consuming process into a manageable piece of your corporate puzzle.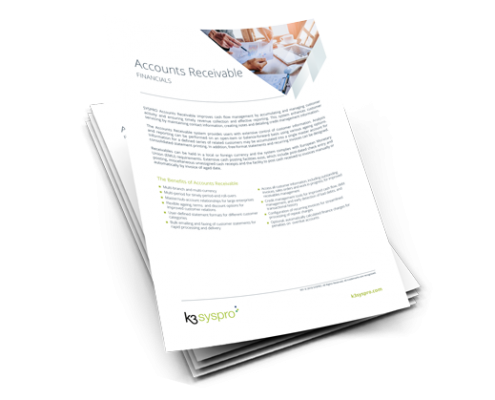 SYSPRO Accounts Receivable improves cash flow management by accumulating and managing customer activity and ensuring timely revenue collection and effective reporting. This system enhance customer servicing by maintaining contact information, creating notes and detailing credit management information.  
Advice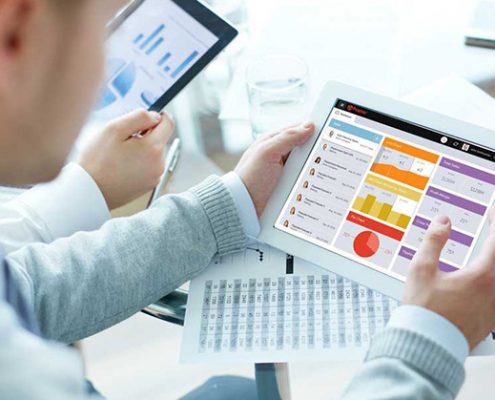 Globally our SYSPRO experts spend a lot of time in customers' businesses trying to identify barriers to increased productivity and business growth. Time and time again we come across businesses that, despite having invested heavily in technology and having ERP systems such as SYSPRO ERP in place, remain heavily reliant on vast Excel ecosystems.