Why attend
This event will provide you with a platform for networking and to learn about the latest trends and technologies available to the manufacturing and distribution industries.
What some of our past attendees say
Fast Fixes
"It was nice to have very simple and fast fixes that could be implemented straight away. Also the seminar that Adrian Ratcliffe ran was very insightful and interesting."
Well Curated
"Well put together, and all streams were linked together to follow processes on Syspro."
Networking
"Good to catch up with K3 staff I do not see very often. More time to talk to other delegates can help to seed ideas and share experiences."
The Future
"The presentation on where SYSPRO is heading was first class. It is so valuable to see the future from the key people in Syspro South Africa – thank you."
Opportunities
"A unique opportunity to open your eyes on how to get more out of SYSPRO and hear about future developments from the software authors."
Informative
"Interesting, informative event to keep customers up to date with new concepts and an opportunity to engage with both SYSPRO personnel and other Companies using SYSPRO."
Presentation Skills
"The morning presentation from the South African office was absolutely amazing! I couldn't fault their presentation skills, and it really got me excited about the future and what we can expect over the next few years."
Diversity
"This is a must attend event, and the only place where it is possible to meet with such a diverse group of K3 staff at the same time as networking with fellow SYSPRO users."
User Experience
"It was very interesting to learn about the future of SYSPRO and I really enjoyed listening to a user and getting his perspective on how the system has helped improve his business."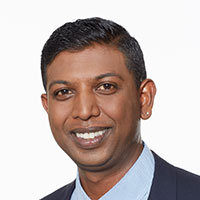 Kevin Dherman
Chief Innovation Officer | SYSPRO Corporate
A technology strategist at heart, Kevin is an expert on the tech trends impacting the ERP industry, the rise of robotics, and the impact of AI and IOT on manufacturing and distribution.
Kevin has been with SYSPRO since 1999 and has been the driving force behind the company's emerging technology strategy. He has been critical to the development of the Industry 4.0 capabilities in SYSPRO's latest ERP release. He believes that research and development are key components of innovation and together with his team devotes much time to investigating new technologies, integration strategies and development.
Kevin often works closely with the Microsoft development team in Redmond, whilst in the RND stages of a new project. He is regularly invited to lecture at Microsoft Tech‐Ed and Microsoft developer Days.
Sean Culey
Business Transformation Expert
Sean Culey is an award-winning keynote speaker and advisor on supply chain transformation and disruptive technologies. He is also the author of 'Transition Point: From Steam to the Singularity', an in-depth examination of the causes of technological progress and how the current wave of change will disrupt our business models, economy and society at large.
He has 25 years of experience in supply chain and business transformation, including 10 years as the Design Authority on a $600m global SAP implementation, 6 years as CEO of a boutique business consultancy and VP of Marketing for a supply chain analytics company. He has worked with a diverse range of organisations across multiple industry verticals, including BAE Systems, Cadbury Schweppes, the United Nations, Amgen, Saint Gobain and Warburtons.
Sean is a Visiting Fellow at Cranfield University, a Fellow of the Chartered Institute of Logistics and Transport (FCILT), and a Transformation Advisor for the Association of Supply Chain Management (ASCM). He is also the UK's only certified SCOR Master Instructor.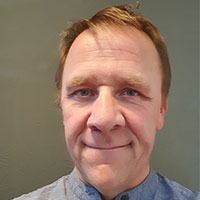 Chris Russell
The Manufacturers Alliance | Chairperson
As regional Chair for The Manufacturers Alliance, Chris supports SMEs across a wide range of industries to be the very best they can.
Chris has extensive experience in lean manufacturing having managed several large manufacturing plants. Chris ran Baxi's components division as well as managing their lean manufacturing programme. Chris has managed an automotive assembly plant in Ireland for Eurocoach and an aluminium extrusion plant for Alcoa.
He holds an MBA from the University of Wales and has studied advanced management at Warwick Business School. He also has a post graduate certificate in delivering quality excellence and is a Chartered Member of the Institute of Logistics.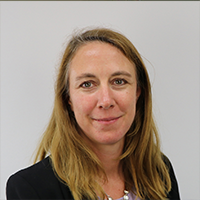 Sonia Freed
Managing Director | Europa Components
Since 2015 Sonia has been the Managing Director at Europa, an importer and distributor of electrical products and solutions into the UK market.  She is a keen believer that, in addition to having the right people, the key to success is leveraging information and IT systems to drive efficiencies and achieve strategic objectives.  Providing the right information at the decision-making point achieves this and empowers employees.
Sonia has a Computer Science degree and an MBA from Henley Business School.  Since starting at Europa, Sonia has introduced a number of IT systems including Syspro in 2019.  Syspro is now integrated with a range of other systems collectively driving improved efficiencies and better decision-making which together results in increased customer satisfaction.
Address
Banbury Road, Gaydon,
Warwickshire. CV35 0BJ.
Sat Nav
If using a Sat Nav for directions, we recommend you enter the British Motor Museum as a point of interest rather than using the postcode.
The British Motor Museum is five minutes from Junction 12 of the M40, on the B4100 near the village of Gaydon. It is signed locally with brown Motor Museum road signs. Exit the M40 at Junction 12 and turn left, following the brown Motor Museum signs. Continue for approximately 1 mile and the entrance to the British Motor Museum is on your left.
There are 4 charging points at the Conference Entrance and 6 charging points to the rear of the Museum visitor car park, each with 7kw charging socket, located at the back of the Museum building. You can charge your electric vehicle using the NewMotion app or ad-hoc using a QR code.
You can charge your electric vehicle for 28p/kwh when using the NewMotion app.
For ad-hoc charging, there is a small surcharge of 10% in addition to the regular charging tariff above. The 10% extra costs are included in the charging fee displayed on the first screen after scanning the QR-code. Always check that you are happy with the charging tariff before you begin.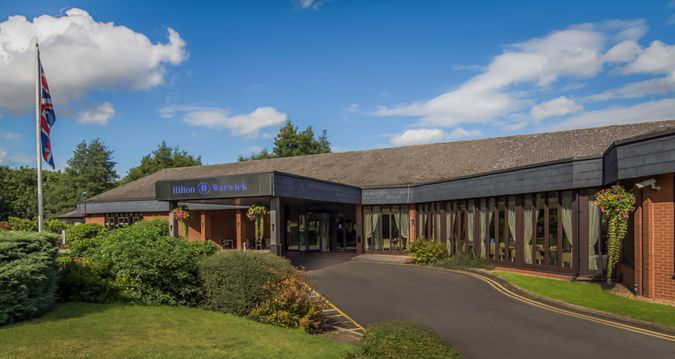 Hilton Warwick
Stratford Road, Warwick, CV34 6RE
Telephone: 01926 499555
Distance: 10.1 miles, 15-minute drive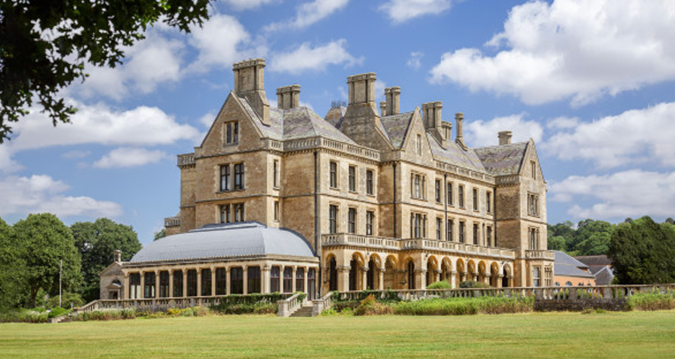 Mecure Warwickshire
Walton Hall Hotel & Spa
Walton, Wellesbourne, CV35 9HG
Telephone: 01789 824424
Distance: 8.9 miles, 17-minute drive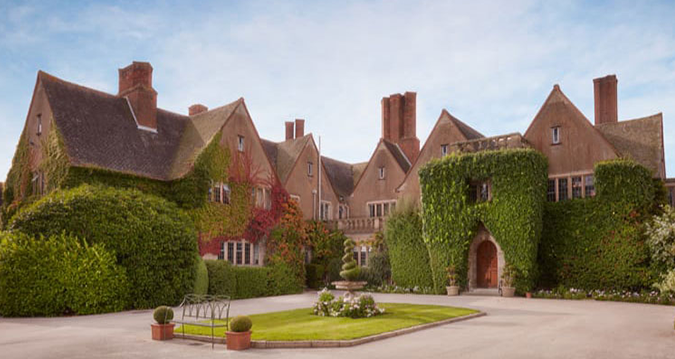 Mallory Court Hotel & Spa
Harbury Lane, Leamington Spa, CV33 9QB
Telephone: 01926 330214
Distance: 6.8 miles, 13-minute drive
Accessibility
The British Motor Museum aims to be fully accessible and user-friendly for disabled visitors.
Who should attend the event?
The event is for C-Suite Executives, managers from across your business including IT, operations, supply chain, manufacturing and sales. Delegates that attend want to keep abreast of the latest trends and innovations shaping their industries, make valuable contacts and exchange experiences with the SYSPRO's ecosystem of experts, partners and customers.
Is there a charge to attend the event?
No, this event is free for our customers and partners
When and where will the event be held?
British Motor Museum, Thursday 18th November.
What is the COVID safe policy at the event?
Where do I find the agenda?
Information regarding the agenda and speakers is available under the 'Agenda' tab above.
Is there an opportunity for drinks and discussions after the event?
Yes, when the event finishes you will have the chance to catch up with anybody who you didn't get chance to during the day
What is the dress code?
Come how you wish, no strict dress code
Can I bring a colleague?
Yes the more, the merrier, please make sure he / she registers prior to the event, so that we can accommodate him or her appropriately.
If I have a technical question who can help me at the event?
We will have technical support resources at the event to answer your questions. To make sure that you get your questions answered, you can submit a question via Kelly Fleming, Kelly.fleming@k3btg.com  so that we can ensure somebody is available to help you during the day.
What hotels are available nearby?
Will there be food?
Yes, we will be providing a buffet lunch to guests and refreshments throughout the day.
Do I need to book on the sessions?
No, you can decide on the day what sessions you would like to attend
Who do I contact regarding the event?
Parking at the venue
There is free parking at the event
How do I download the NewMotion app