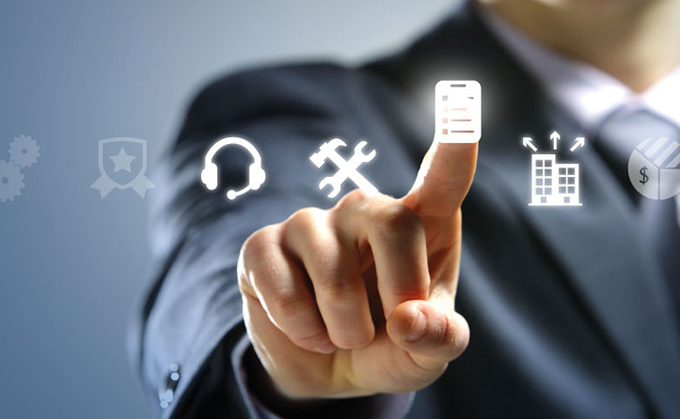 What is it?
In its simplest terms, servitization refers to industries offering additional services to supplement their traditional products and core services.
This developed out of the necessity for businesses to remain profitable and competitive in an age where the financial aspects of design and manufacturing are becoming increasingly challenged by emerging markets. The need to include additional services including consultancy, all aim to improve the performance and profitability of a company.
History
The idea of servitization was first introduced in the 1980's by Vandermerwe and Rada, who argued that manufacturers needed a way to firstly set themselves apart from competitors, and more importantly to retain their customer base and increase levels of differentiation. From an economic view point it is also proving to be a valuable concept, as the life-cycle of manufactured products increases as the technology which develops them improves; meaning products are tending to need replacing less frequently. Adding additional assistance such as servicing and product support can add much needed value to a business model.
How Does it Work
Servitization services fall into a number of different categories. This can include the commitment to offer aftercare and product support as well as additional consultancy services. An example of servitization can be demonstrated by Alstom who designed the Pendolino trains for Virgin Cross West Coast. To support this product they took on the responsibility for the maintenance and repair of the tracks. Another example is Rolls Royce, a business that stopped manufacturing aero engines to switch to a power by the hour service. This means the customer buys the power the aero engine delivers and Rolls-Royce provides all of the support (including maintenance) to ensure that aero engines can continue to deliver power.
Benefits
There are a number of benefits for businesses adopting a servitization model, the first being meeting customers' demands, leading ultimately to greater customer retention. No longer can a business rest on its laurels and assume that products alone will sustain a business. Customers are becoming more demanding with their requirements and offering additional services that can meet those demands.
With a servitised business model, a customer pays only for the value it receives from a supplier, while a manufacturer builds a profitable business from constant streams of additional, incremental revenue. What's more, a manufacturer can gain useful insights into future R&D processes by analysing the performance of a product sent to a customer and using this information to strive towards continuous product improvement.
Risks
When a manufacturing business makes the decision to adopt a servitization model, there are specific challenges they face, essentially because a service culture is different to a 'make it sell it' culture. The design of services is different to the design of products, requiring a shift in corporate mind-set to make the implementation of this model successful.
A further challenge for businesses implementing a servitization model is the uncertainty of profitability. According to Neely (2008), a study of 10,000 companies, shows that while the number of traditional product based companies that have been servitized is greater than traditional manufacturing in terms of sales, they tend to generate lower percentage sales. In addition, the number of servitized companies reporting bankruptcies tends to be higher than amongst non-servitized companies. The key warning to heed here is that servitization takes time to develop, and will not be an overnight sensation.
Example of a Business Using This
Dutch electronics firm Philips offer a fantastic example of servitization. Amsterdam-Schiphol, as part of their ambition to be one of the most sustainable airports in the world, is now receiving LED lighting-as-a-service from Philips. LED lamps are incredibly efficient however expensive to buy. Under this business model, Schiphol will benefit from a 50% reduction in electricity consumption, but without the up front cost of buying the lamps. Philips retain ownership of the equipment and instead sell light as the product rather than the units. Add to this the "internet of things" connectivity and Philips are able to monitor each lamp and replace any faulty units often before the fault occurs, providing the complete servitization package.
More on Industry 4.0