Services is the Key to Better Business Performance
The right ERP software selection is important for setting your company on the right growth path – but the services offered are the true differentiator in getting a full solution that will make the business improvements you need a reality. Training and on-going education are essential parts of successfully implementing a new ERP system and are critical for gaining the full benefits long-term. Well-trained users are efficient, highly motivated and often discover new ways to save time and improve business processes. We have courses designed for every role within your organisation so everyone is performing in a unified team approach. Our knowledgeable Support Team is local and well-versed in the product and your industry. Learn how our ERP services can make a real difference to your experience.
SYSPRO is a world leader in ERP
Enabling positive disruption in companies, which leads to real-world innovation adding value to our customer's businesses.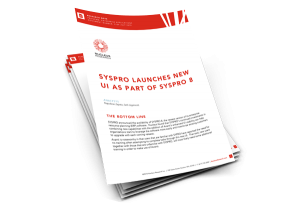 Nucleus Research Value Matrix
The report highlights how SYSPRO's latest release enables manufacturers and distributors to move towards actualising Industry 4.0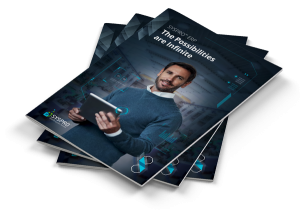 SYSPRO ERP Infinite Possibilities
Explores the key pillars that SYSPRO is built on; industry-built, always on, web-based, Cloud-first and how SYSPRO ERP can help pave the way towards digitisation.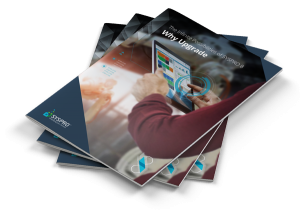 SYSRPO 8 Upgrade Brochure
Why upgrade to SYSPRO 8? It's easier to access and to use. It offers new capabilities to improve efficiencies and productivity. Click download to discover more.