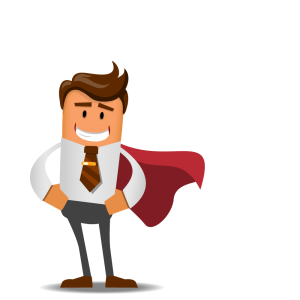 Project Management
We appreciate that with any ERP implementation, there are some risks involved. Our Project Manager will work closely with your own internal Project Manager to produce a detailed, end-to-end delivery plan, in addition to a project scope document. This resource will detail the project objectives, resource requirements and overall project time-line. It will also address the potential threat of any risks and act as an aid to minimise these as much as possible.
When it comes to implementation, we advise that you plan ahead, work to promote change within your organisation, set realistic SMART goals, and understand why you are implementing ERP in the first instance. Your Project Manager will help to facilitate all of these and ensure that you have good buy-in from your own team, to aid a successful implementation.
Your Project Manager is a mobile resource offered by K3 Syspro. They will quickly integrate themselves with the rest of your team. They are supported by the K3 Syspro Project Management Office, whose role it is to provide an assurance and quality role to your project, assisting the Project Manager to help them meet your business objectives.
At K3 Syspro, we believe that there is no such thing as a one-size-fits-all ERP project. We understand that different projects and implementation teams require different levels of precision regarding the implementation of projects, for example, they may need to meet certain standards of compliance. In order to respond to this, we have our own range of different project management service packages, which are designed to tailor to your individual business needs and budget.
The Project Management Delivery Team is comprised of experienced career project managers, all of whom are PRINCE2 certified. They have knowledge of the wider ERP market and understand the need to objectively consider the specific requirements of your business, aligned to the need to deliver within often challenging timescales.
When you embark on your SYSPRO implementation, we will ask you to nominate a member of your team to be your own internal Project Manager. They are responsible for leading the implementation and overseeing the entire project to ensure that your key objectives are met. When selecting your Project Manager, make sure you identify someone with strong leadership skills and who is a strong communicator. Your own Project Manager will work closely alongside the K3 Project Manager we provide to you. They will share ownership of the project to ensure a successful implementation.
"Our Project Team is dedicated to delivering real world, tailored ERP solutions that meet the individual needs of your business. We work hard to ensure that your strategic objectives are placed at the centre of each and every ERP implementation or upgrade, to ensure that you are meeting your wider business goals."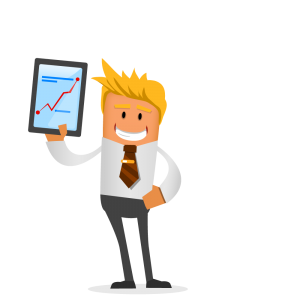 Consultancy
You will meet and work with a variety of consultants from K3 Syspro who will work with you at your own premises to ensure that you quickly start to realise benefits from your SYSPRO investment. They will hold a number of meetings with you on site where they will listen to key people in your implementation team discuss their business processes and ERP requirements, in order to provide you with best practice advice on how to help derive maximum business value from your SYSPRO solution.
If your SYSPRO solution requires power tailoring, or configuration, it is your Consultant who will advise on this and help to deliver a fully functional fit for your unique business processes. Your Consultant will help you with some of the more technical aspects of your SYSPRO journey, advising and providing guidance on issues surrounding data migration, business process testing and finally, the end-to-end process walkthrough in readiness for go live.
In order to ensure that you are able to benefit from a SYSPRO solution that has been built around your specific needs and requirements, we make sure that our Consultancy Team is both experienced and skilled so that they fully understand the challenges you face, and can provide agile and complete solutions. Expect your Consultant to be the last person leaving your premises during the day – they are people who aren't afraid to roll their sleeves up and get their hands dirty – they'll certainly get stuck into the project alongside the rest of your team.
"Members of our Consultancy Team have all worked in supply chain industries during their careers, many having implemented SYSPRO along the way. As a result, they have a wealth of experience and technical knowledge of the SYSPRO application."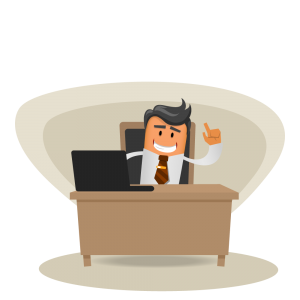 Support Desk
At K3 Syspro, our Customer First strategy puts you at the heart of everything we do, and this is reflected in the high levels of support that our Service Desk delivers. Your relationship with our Service Desk begins during the project implementation phase, when you will be provided with the contact details of our service desk, together with your own login details through which you can access our self-service support portal.
The Service Desk is a reactive team, available at the end of the phone, or through the online portal, dedicated to helping our customers resolve issues as they arise. You can access our Support Desk by logging a query on 0161 876 4498, or by email support@ k3syspro.com. As standard, telephone support is available between 09:00 and 17:30 Monday to Friday, but extended hours can be arranged if required. Customers who take out a support agreement with any of our infrastructure Service Teams will receive 24/7 technical support as standard.
At the helm of our Service Desk is a team of SYSPRO experts, many of whom have hands-on experience of using SYSPRO ERP at some point in their career. They will aim to resolve as many issues as they can remotely, but can arrange for site visits for more complex issues. We understand that any issue with your SYSPRO ERP solution is likely to cause knock-on delays and issues in your everyday business processes, which is why we also provide a knowledge-base library of previously reported issues and how they were resolved, via the self-service support. Everybody in our Service Desk team is dedicated to resolving issues as quickly and effectively as they can, to ensure minimum disruption to your business at all times.
The more information you supply when logging a support call, the more responsive we can be, and the faster we can progress your call.
"The Service Desk Team has a wide range of business and customer support experience and consists of people, predominantly from the manufacturing industry. We understand the many different ways that business utilise SYSPRO as a mission critical application and are well placed to provide advice and guidance when required."
Training
Implementing ERP is often seen as an IT project, but underestimating the importance of employee training has been an obstacle to user adoption for many businesses. A successful ERP project is often 90% about people, processes, culture and politics, and 10% about IT. As the Training Journal warns, during business transformation projects, people are often an afterthought and allocated the fewest resources. This can be a costly mistake.
In order to carry out effective training, you need to start by planning and dedicating sufficient resources to the task and integrate training into your overall project plan and implementation methodology. Stop seeing training as something you access following go-live and start to see it as a crucial practice for every stage of your SYSPRO journey.
Our dedicated on-site training facility at our Manchester Head Office is available to all our customers and has been specially designed to help you receive maximum training and education from each functional area of the SYSPRO product. Remember, SYSPRO is a modular application and we have specific training courses for each of the modules to help you utilise your SYSPRO solution to its full potential.
Early on in your SYSPRO journey, your Project Manager will work with you to agree an appropriate time in the project delivery to begin your training, and they will also help you develop a training plan. Training is essential if you are to successfully carry out internal process testing towards the end of the consultancy and ahead of go live.
At our Manchester offices, we run training workshops with small teams of six delegates. This modest number allows our specialist trainers to focus on the objectives of the individuals attending, and give one-to-one attention to individuals as well as addressing the wider group. We are also happy to deliver training courses at your own site, or to an alternative convenient location if required. For more information on training, please visit the Advice Centre on our website, or email admin@k3syspro.com
"An effective training ethos is important when implementing SYSPRO. Training is an integral part of change management and changing people's attitudes is not an easy thing to do. It will take more than one cursory training session to ensure your employees are consistently using SYSPRO to its full potential."