SYSPRO PLASTICS AND RUBBER ERP
Plastics and rubber ERP supports a vital part of the UK economy. Not only does the plastics and rubber industry provide products that we use on a daily basis but also provides 180,000 jobs and exports to the value of £6.7bn*. The plastics industry is an extension of the chemical industry, however focused on the conversion of polymers into final or intermediate products through moulding, extrusion or thermoforming.
Worldwide the demand for plastics is rising. Despite this, the plastics industry is still highly competitive experiencing serious challenges. Globalization has led to lower industry growth as manufacturers have been drawn to lower cost economic locations. Subsequently the industry has witnessed manufacturers diversify in an attempt to identify niche areas such as higher quality, higher value products.
A SYSPRO ERP solution provides full traceability throughout the supply chain, from raw material to final phase ensuring manufacturing processes are both adaptive and responsive. Seamless integration with CAD / CAM assist in balancing inventory levels, establishing appropriate pricing and analysing customer and product portfolios.
How can syspro help?
Plastics and Rubber companies have specific characteristics and face unique challenges that must be addressed in order to remain competitive. Our flexible ERP solutions will help you remain at the forefront of a demanding industry and enable you to…
Accommodate variable end-products
SYSPRO's Work in Progress inspection system gives you the tools to record the inspection details of manufactured items and, depending on the results, select to receipt, scrap or rework quantities. Units in inspection are visible, but unavailable for use until accepted into stock. Within the inspection function, you can capture detailed records of counts, inspection, scrap, rework and stock receipts.
Balance inventory investment
SYSPRO's Material Requirements Planning gives you clear visibility to the integrated effect of current and future supply and demand within the constraints set by Inventory Optimization. This visibility enables you to make better purchasing and production decisions and reduce excess and obsolete inventories. The inclusion of sources of supply and demand is configurable and various reports and related review programs enable easy identification of potential oversupplies and seamless execution of suggested actions. Order policies by stock code at warehouse level enable you to implement lot-sizing rules for purchased and manufactured items.
Improve time to market
The rules-based Product Configurator enables non-technical staff to rapidly generate accurate product specifications for highly customizable products, thereby helping to reduce lead times and improve the speed and accuracy of order processing in configure-to-order environments. It facilitates the automatic generation of factory orders and purchase orders, with all the relevant detail such as materials and operations required to make or assemble the correct customer-specific configuration of the product. It mitigates the need for manual input or additional bills of materials to cover all product permutations and drastically reduces the margin for input errors. New permutations may be saved for future orders, making it easy to recall at order entry time.
Optimise production capacity
Increasing manufacturing efficiency means getting the right balance between demand and supply, while optimizing capacity, improving throughput, and reducing waste and variable costs. SYSPRO provides interactive decision-support tools that give you visibility and control over all inputs and outputs.
Control costs to increase profitability
SYSPRO provides essential integrated visibility to your accounting, distribution and manufacturing operations, thereby enabling you to easily identify and track your cost elements and to target areas of waste for improvement programs. Additionally, it facilitates the automation of many processes that have traditionally been labor-intensive and time-consuming, such as operational-to-financial reconciliations, and communicating with trading partners.
Reduce lead times
SYSPRO's e.net Solutions and import functions facilitate improved electronic collaboration with your customers and suppliers, thereby reducing the time and margin for error for activities such as order processing and the creation of customer-specified designs. Supplier performance data provides you with comparison of original due date with receipt date for purchased items, while the capture of customer request date at order entry time, enables reporting on customer delivery performance by customer, by order line.
Key modules
SYSPRO ERP comes loaded with all the modules manufacturers need to operate their business. Here we've selected the modules we think will be most important plastics and rubber manufacturing.
"The new system is already benefiting the business. We now have a comprehensive Bills of Materials and clear visibility of stock and WIP."
"The speed of operation would reduce the physical task of updating the records to a couple of hours, whereas it would take several days if done the old way"
"In practical terms, we now have a comprehensive and integrated system for managing and controlling Purchasing, Inventory, WIP, Warehousing – none of which we had before. "
plastics & rubber experts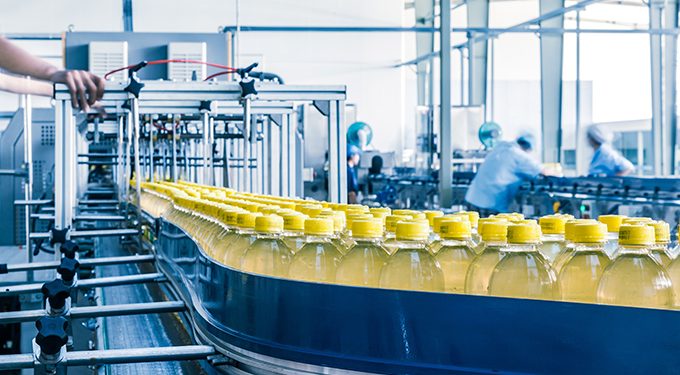 1976 – The revolution is uncontainable. Only 69 years after…
Book Your Free Discovery Session
Our discovery session is ideal for companies that are considering an ERP system. We'll analyse your current business processes and highlight how an ERP system could help optimise them to run more efficiently. The Discovery Session will costs you nothing and you are under no obligation to use or purchase any services from us in the future.
NOTE Your Discovery Session  will be completely free of charge, any insights and reports will be yours and you will be under no obligation to take any K3 Syspro services in the future.