SYSPRO PHARMACEUTICAL ERP
Like other industries, pharmaceutical manufacturers want to get their products to market as quickly as possible. However, they also have to deal with the increased pressure of scrutiny from the Medicines Control Agency. Manufacturing under a constant and efficient process, to the correct formula and specifications, while applying the relevant controls and delivering to the correct customers takes a superior pharmaceutical ERP solution.
SYSPRO ERP caters for the rigorous quality, traceability and MCA regulatory compliance of the industry, providing tight control and visibility for all aspects of your operations while optimising profits. Whether you supply synthetic, botanical or biological products, SYSPRO's manufacturing software for the pharmaceutical industry provides the ability to free up resources, streamline your business process and target your marketing direct to hospitals, wholesalers and pharmacists, allowing you to capitalise on your opportunities.
How can syspro help?
Pharmaceutical companies have specific characteristics and face unique challenges that must be addressed in order to remain competitive. Our flexible ERP solutions will help you remain at the forefront of a demanding industry and enable you to…
Comply with safety regulations
SYSPRO adheres to International Accounting Standards (IAS) and can assist you in implementing tighter control and regulation through a number of powerful features, thereby helping you to protect the rights of your business stakeholders.
Improve information visibility
Whether you need to provide customers, suppliers and executive management with professional reports via the internet, or operational staff with decision-support data, SYSPRO's Enterprise Performance Management suite gives you visibility to related information across your business, on multiple dimensions from local and remote locations. It includes a variety of powerful analysis tools such as Executive Dashboards, Cash Flow Forecast, SYSPRO Analytics and Financial Ratios.
Improve system security
SYSPRO's security features are extensive, enabling you to strengthen the safeguarding of your electronic information. The Role Management capability helps you to streamline complex system administration tasks by providing centralized control of the design of security, eSignature and user interfaces, for companies, groups and operators. It also facilitates the identification of role conflicts, thereby assisting you in demonstrating to regulatory and compliance bodies clear lines of accountability and responsibility. It enables the definition of an on-line organogram to provide users with a visual overview of the your company's role structure and simplifies the assignment of the appropriate settings where staff switch or perform multiple roles.
Manage customer relationships
SYSPRO's Contact Management allows for multiple contacts to be assigned to organizations and individuals that you deal with. These can include your customers and suppliers, as well as entities such as charities and government departments. You can group contacts for related entities and record details regarding interactions such as phone calls, emails and visits against the contact. Integration with Microsoft Outlook allows email correspondence to be sent and updated as an activity within the Contact Management system.
Plan and manage distribution
​The SYSPRO Goods in Transit system provides the facilities to create, manage and monitor transfers between multiple warehouses and provides complete visibility to the status and details of in-transit transactions. It gives you the tools to easily create and receipt stock transfers for each warehouse, capture transfer costs, identify and adjust exceptions as they arise and to reconcile transfers sent and received in terms of cost and quantity. The system provides a detailed financial sub-ledger and enables easy reconciliation to SYSPRO's General Ledger.
Track research and development costs
SYSPRO's Engineering Change Control functionality enables improved control over product development activities, while SYSPRO's Work in Progress enables the capture, costing and tracking of time and materials consumed in various business programs. For complex long-cycle projects, SYSPRO's Projects and Contracts module enables detailed analysis of activities and costs by user-defined section. This provides instant fine-grained visibility to project cost performance, and identification of sunk costs and cost reimbursement values, with the user-defined sections enabling clear differentiations between development phases, as well as own-versus-collaborative efforts.
Key modules
SYSPRO comes fully loaded with all the modules you'll need to operate your business but you'll make use of some more than others. We've hand selected the key modules we think will be most important and explained how they can help.
"An integrated management system would also help us to achieve the increasing requirements of the pharmaceutical regulatory agencies to improve data storage, lot traceability and product recall disciplines."
"I was familiar with SYSPRO as i had used it while working at other companies over a period of about 15 years, so i knew what it was capable of. We wanted the level of automation that the system would provide to gain efficiencies throughout our processes."
"We have been able to completely eliminate the time we used to spend on data input, and the accuracy of our data has been improved because there is less room for human error with an automated process."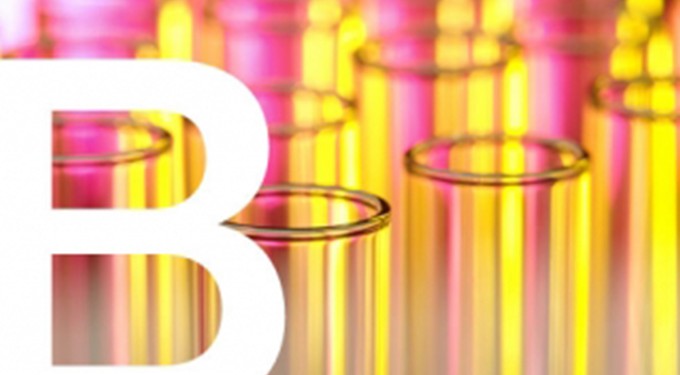 The biomedical industry is one of the fastest growing industries worldwide, with the north of England alone already enjoying £5 billion in annual sales through this sector. So, it makes sense to have this industry as second letter of our A-Z of ERP Industry sector blogs...
pharmaceutical case studies
Handling some contracts up to £250,000, Extract needed a powerful projects & contracts module to give them a complete view of all associated costs. Our module gives them all the information visibility they need to anticipate costs and minimize exposure to risk.
Book Your Free Discovery Session
Our discovery session is ideal for companies that are considering an ERP system. We'll analyse your current business processes and highlight how an ERP system could help optimise them to run more efficiently. The Discovery Session will costs you nothing and you are under no obligation to use or purchase any services from us in the future.
NOTE Your Discovery Session  will be completely free of charge, any insights and reports will be yours and you will be under no obligation to take any K3 Syspro services in the future.