SYSPRO Metal Fabrication ERP
At SYSPRO we understand the challenges manufacturers face. The high cost of materials, global competition and changing customer expectations mean metal fabrication ERP needs to help businesses to maintain a competitive edge through more than just a quality product. Forecasting, Purchasing, Requirements Planning and Work in Progress modules streamline data providing improved inventory and supply chain management allowing for intelligent, data-driven, cost saving ideas. SYSPRO's metal fabrication module links all the operations of your manufacture process, allowing your business to achieve optimal efficiency, responsiveness and throughput.
How can syspro help?
Metal Fabrication companies have specific characteristics and face unique challenges that must be addressed in order to remain competitive. Our flexible ERP solutions will help you remain at the forefront of a demanding industry and enable you to…
Collaborate with customers on the design and engineering
SYSPRO's extensive features foster the centralized management and control of the product design process, while its comprehensive security, customization and multi-lingual capabilities enable you to provide tailored access to external collaborative partners around the globe.
Maintain accurate job costs
For custom-build environments, SYSPRO's Quotations module enables detailed estimates based on all aspects of the job (or jobs) and the automatic creation of jobs, purchase orders and sales orders based on approved quotes. This ensures the integrity of the quoted and margin information throughout the system. For project and service environments, this same functionality is available, with the added benefits of hierarchical analysis of costs and margins per head and section.
Manage capacity
To execute your production plans and achieve a high level of manufacturing agility, you need visibility to current and future demands, resource availability, schedules and material plans, as well as user-friendly tools that enable you to respond quickly when things change. SYSPRO ERP software provides an integrated view of the elements that impact capacity planning, enabling improved resource management and utilisation.
Manage raw material lead times
Strict management of raw material lead times is vitally important in controlling overall procurement costs and attaining customer service level targets. Manufacturing software from SYSPRO enables you to monitor quoted purchasing lead times against actual supplier delivery performance and to flag reliable suppliers of specific raw materials as certified in the system, as well as to track blanket purchase order contracts.
Reduce bottlenecks
Critical to continuous improvement strategies is the reduction of overall product lead time to enable companies to be more agile and responsive to unpredictable and changing customer demands. Identifying and reducing the number and severity of manufacturing bottlenecks is crucial to any lead time reduction strategy. SYSPRO's Work in Progress module provides tracking of expected versus actual operation times, assisting you in identifying bottleneck patterns and inaccurate demonstrated capacity estimates.
Track material and operation flow through manufacturing
To identify and reduce waste and inefficiencies in the production process, you need real-time access to accurate material and labour flow data. SYSPRO ERP enables you to easily query the status of your work-in-progress in terms of costs, material and scrap quantities, labour hours and manufactured quantities. In addition, optional lot traceability and serial tracking functionality enables you to identify the jobs to which traceable raw materials have been issued.
Key modules
SYSPRO comes fully loaded with all the modules manufacturers need to operate their business. Here we've selected the modules we think will be most important to metal fabrication.
"This was our first every foray into the ERP market and initially we didn't quite know what to expect from the whole experience but we have been delighted with the kind of savings and efficiency that SYSPRO has brought to Metaltech."
"After two years of using SYSPRO I wonder how we ever managed without it. We know that the system has more than paid for itself."
metal fabrication experts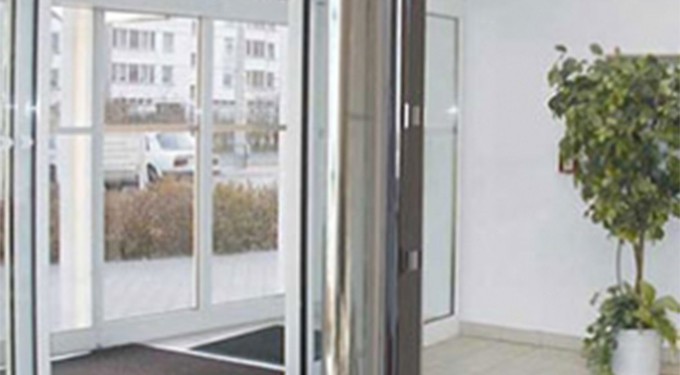 S & P Coil Products Ltd (SPC), a leading manufacturer of heating and cooling equipment, has invested in a fully hosted and managed ERP solution from K3. This latest order is providing a tailored...
Bendalls are a 'make to order' business that were looking to improve their current choice of "business system" as it was failing to meet expectations. A move to SYSPRO proved the right one, with sales, engineering, purchasing and accounts each having access to a single data set.