SYSPRO Medical Device ERP
Whether your company is a manufacturer or distributor of products such as latex gloves, tape, gauze and syringes, or specialist diagnostic and therapeutic devices and instruments, SYSPRO ERP offers a framework for price setting and analysis. Our innovative solutions will help your company to meet essential quality, safety and profitability requirements.
SYSPRO's ERP solution is designed to assist this highly regulated and specialised industry in developing, marketing and distributing devices that will surpass evolving medical technology and avoid obsolescence, while controlling medical liability and other costs.
How can syspro help?
Medical Device companies have specific characteristics and face unique challenges that must be addressed in order to remain competitive. Our flexible ERP solutions will help you remain at the forefront of a demanding industry and enable you to…
Control product design changes
Constant innovation is one of the key factors to remaining competitive and on-going research and development to design new and better products is integral to the industry. Your ability to design new products and modify existing designs, as well as improve time-to-market is critical to remaining competitive and profitable.
SYSPRO provides tools to streamline and track the introduction of new product designs and amendments to existing designs, along with relevant costings. The Engineering Change Control (ECC) module enables you to apply strict control over your design-to-market processes by providing an integrated rules-based electronic workflow system with full version control, security and auditable history.
Manage and track warranties, warranty claims and returns
​SYSPRO's Return Merchandise (RMA) enables you to rapidly process customer returns and the resulting corrective actions such as receipting, exchanges, cross-shipments, repairs, scrap and credits, as well as charges for returns and restocking activities. Action codes, notes and user-configured returns classifications facilitate comprehensive analysis and reporting.
​Instant on-screen access to customer history enables the fast and accurate selection of the relevant transactions, as well as the verification of warranty dates, product revision levels, prices and quantities. The power of SYSPRO's returns automation is further enhanced by its seamless integration with the system's serial tracking, lot traceability and engineering change control capabilities. Furthermore, SYSPRO's Office Automation facilitates the automation of actions based on RMA events, such as the broadcast of product recalls based on specific products or RMA classification codes, or the notification of account managers for specific customers.
Minimize risk of defects and product recalls
​SYSPRO aids you in implementing your zero-defect initiatives by enabling the automation of processes that monitor product quality. The system facilitates the execution of continuous improvement programs by helping you to identify quality problems as they occur.
​The integrity and reliability of product design data and versions is strengthened through the rich functionality in the Inventory, Bill of Material and Engineering Change Control modules; together they provide centralized control and visibility to product life cycles, ensuring that all PLM participants, whether internal or external, are working collaboratively to the same specifications.
Optimize production capacity and increase manufacturing efficiency
​Increasing manufacturing efficiency means getting the right balance between demand and supply, while optimizing capacity, improving throughput, and reducing waste and variable costs. SYSPRO provides interactive decision-support tools that give you visibility and control over all inputs and outputs.
​SYSPRO's material requirements planning functionality gives you an integrated picture of your time-phased demand and supply, enabling you to model 'what-if' scenarios to produce viable replenishment plans.
Project and manage cash flow
​The Cashflow Forecasting model enables managers to view their company's projected cash position into the future by applying outstanding payables (cash requirements), receivables (payment projections) and other cash projections to the current bank balances. The information is presented in graphs and listviews in customizable panes.
​In addition, the system provides detailed data and a number of queries and reports at a more granular level, to enable effective role-based cash-flow management activities, such as determining what cash is due for payment or collection, and when.
Reduce inventory investment while optimizing customer service levels
​SYSPRO's Inventory Optimization and Forecasting modules enable you to minimize forecast error and manage seasonality, thereby helping you to reduce your inventory investment, and improve order fulfilment performance. This is further enhanced by features such as Available to promise and various time fence indicators, that give sales and production staff a reliable view of what they can promise to customers and when.
​SYSPRO's Material Requirements Planning gives you clear visibility to the integrated effect of current and future supply and demand, thereby enabling you to make better purchasing and production decisions and reduce excess and obsolete inventories. The inclusion of sources of supply and demand is configurable and various reports and related review programs enable easy potential oversupplies and seamless execution of suggested actions. Also, order policies by stock code at warehouse level enable you to implement lot-sizing rules for purchased and manufactured items.
Key modules
SYSPRO comes fully loaded with all the modules you'll need to operate your business but you'll make use of some more than others. We've hand selected the key modules we think will be most important and explained how they can help.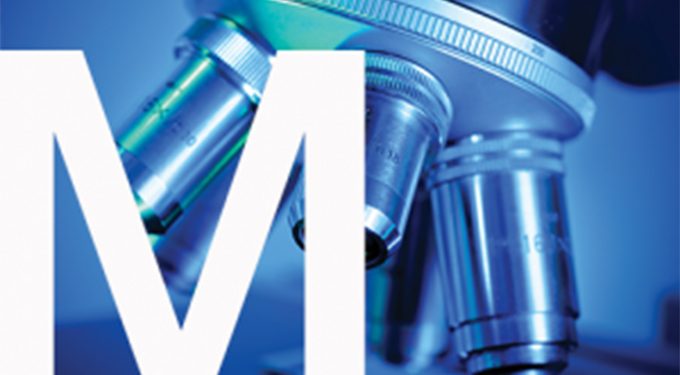 There are few industries which operate under the extreme pressures associated with the medical device manufacturing sector. There is no room for error...