syspro Industrial machinery and equipment ERP
The assembly operations of this labour intensive industry, creating parts and end products that apply mechanical force to perform work, are what differentiate it from the fabrication industry. The industry is categorised into three groups: special purpose machinery, such as agricultural, or construction; commercial or service manufacturing machinery, and general purpose machinery like engines or ventilation.
The machinery and equipment industry is a mature and well established one. Many firms have carved out reputations for themselves as specialists in their niche area, therefore a lower strategic threat to their business exists. However, this does not make them immune to change. The rise of "Smart Factories" and "Industry 4.0" are forcing the companies to embrace automation and big data or else risk being left behind by the competition.
SYSPRO provides business solutions to support lean manufacture and cost efficiencies able to respond to fluctuations in the global market. SYSPRO seamlessly integrates with CAD / CAM and offers full traceability through all transactions, reducing inventories and improving capacity utilization. The paper trail that traditionally accompanies changes to product design data is either augmented or eliminated by SYSPRO's engineering change control module. SYSPRO factory scheduling manages the supply chain, from planning and execution to the identification and correction of potential problems.
How can syspro help?
Machinery and equipment companies have specific characteristics and face unique challenges that must be addressed in order to remain competitive. Our flexible ERP solutions will help you remain at the forefront of a demanding industry and enable you to…
Collaborate with customers on designs
SYSPRO's powerful engineering change control features enable the creation of user-defined workflows to control the product development process and ensure electronic sign-off. Bill of material component and routing changes, as well as the impact on existing transactional data are controlled through paperless approval and authorization mechanisms, including ECC event triggers, as defined by your organization.
Maintain accurate job costs
For custom-build environments, SYSPRO's Quotations module enables detailed estimates based on all aspects of the job (or jobs) and the automatic creation of jobs, purchase orders and sales orders based on approved quotes. This ensures the integrity of the quoted and margin information throughout the system. For project and service environments, this same functionality is available, with the added benefits of hierarchical analysis of costs and margins per head and section.
Manage dynamic product schedules
Having the capability to create and execute an achievable schedule requires a comprehensive view of the current situation and available resources, as well as the tools to perform efficient re-scheduling if necessary. SYSPRO's visual scheduling products provide this capability to suit all levels of sophistication and complexity, from basic manual drag and drop, to automatic algorithm-driven scheduling and changeover optimization.
Plan and control capex expenditure
SYSPRO provides simplified acquisition processing once the asset is receipted from a purchase order or a job. The asset is placed in suspense and through a user-friendly suspense review facility you can retrieve and check the details of the suspended asset on-line before automating its transfer to the live asset register. This reduces double entry, as well as the margin for capture errors.
Project and manage cash flow
The Cashflow Forecasting model enables managers to view their company's projected cash position into the future by applying outstanding payables (cash requirements), receivables (payment projections) and other cash projections to the current bank balances. The information is presented in graphs and listviews in customizable panes.
Provide after-market sales, support and maintenance
Customer order fulfilment is managed through SYSPRO's extensive sales order picking and dispatch features, while SYSPRO's multi-warehouse, distribution requirements planning and goods-in-transit features facilitate the planning, execution and control of parts distribution to multiple geographic locations.
Key modules
SYSPRO ERP comes fully loaded with all the modules manufacturers need to operate their business. Here we've selected the modules we think will be most important industrial machinery and equipment manufacturing.
"I was familiar with SYSPRO as i had used it while working at other companies over a period of about 15 years, so i knew what it was capable of. We wanted the level of automation that the system would provide to gain efficiencies throughout our processes"
"We can now channel the information from our CRM software into QlikView to report on this information. This has really helped us to project our sales information more accurately than before and has saved a lot of time compared to our previous method, which was paper-based"
"After extensive market research SYSPRO was selected as the software package that most closely met Axiom's specific requirements."
"I was familiar with SYSPRO as i had used it while working at other companies over a period of about 15 years, so i knew what it was capable of. We wanted the level of automation that the system would provide to gain efficiencies throughout our processes"
"SYSPRO is very controllable. It does precisely what we expect of it. We can see exactly where we are with the accounts, With it we have full visibility of critical financial information and we can produce any type of report we require"
"With DataSwitch, we are saving on paper usage and have slashed the time it takes to carry out this process by 50%."
"SYSPRO is a fully featured and integrated system, but you don't have to jump right in and use every single feature. We can activate different features as we need them."
machinery & equipment experts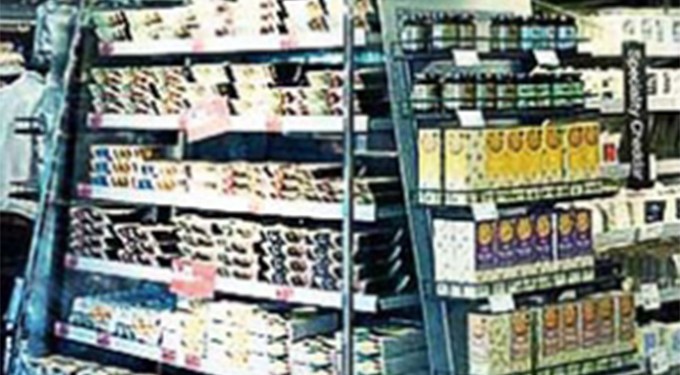 A new integrated manufacturing system from Manchester-based K3 Business Technology Group (K3) aims to deliver important benefits to refrigeration and HVAC firm Space Engineering Services based in Bristol..
Thurlby had a very specific idea in mind when looking at ERP. They needed a successor for its aging systems that would integrate several programs, ensure continuity and remain current and supported for at least 10 years. They found all that and more with K3 Syspro.
Book Your Free Discovery Session
Our discovery session is ideal for companies that are considering an ERP system. We'll analyse your current business processes and highlight how an ERP system could help optimise them to run more efficiently. The Discovery Session will costs you nothing and you are under no obligation to use or purchase any services from us in the future.
NOTE Your Discovery Session  will be completely free of charge, any insights and reports will be yours and you will be under no obligation to take any K3 Syspro services in the future.