SYSPRO ERP for ELECTRONICS Manufacturers
Electronics ERP plays an important but often overlooked role in the UK economy. The United Kingdom is the world's fifth largest producer of electronics. Light bulbs, fixtures, motors, fridges – the industry produces a wide range of products to equate to an annual turnover of £78bn*. Fourteen of the world's top twenty semiconductor companies establishing a design or manufacturing facility here, with nearly 80% of that activity coming from direct foreign investment. A considerable contribution to the economy but, as skilled as the 800,000 employees of the electronics industry are, they couldn't do their jobs without the help of specialist electronics manufacturing software.
SYSPRO applications are designed to fit the rapid changes that typify the electronics manufacturing industry. Whether you manufacture appliances, semiconductors, scientific equipment or circuit boards; SYSPRO's advanced planning and scheduling, traceability, inventory management and quality management are just some of the features available for your business.
How can syspro help Electronics Manufacturers?
Electronics manufacturing companies have specific characteristics and face unique challenges that must be addressed in order to remain competitive. Our flexible ERP solution will help you remain at the forefront of a demanding industry and enable you to…
Control product design changes
With constant product improvement and innovation and the large number of components in electronic products, the efficient management of design revisions is central to maintaining control over product life cycles. SYSPRO's extensive features foster the centralized management and control of the product design process, while its comprehensive security, customization and multi-lingual capabilities enable you to provide tailored access to external collaborative partners around the globe.
Manage and track warranty claims and returns
SYSPRO's Return Merchandise (RMA) enables you to rapidly process customer returns and the resulting corrective actions such as receipting, exchanges, cross-shipments, repairs, scrap and credits, as well as charges for returns and restocking activities. Action codes, notes and user-configured returns classifications facilitate comprehensive analysis and reporting.
Manage outsourced manufacturing
Work in progress, bill of materials (BOM) and engineering change control (ECC) functionality enables you to cost and manage your BOM design changes and include tasks, actions and notifications for your contract suppliers in the electronic ECC workflow. Furthermore, synchronization of your internal production facility with any reserved capacity at your contract suppliers is facilitated by SYSPRO's powerful factory scheduling features.
Manage product recalls
SYSPRO's manufacturing software includes the facilities to trace items from component part origins to customer, and vice versa, as well as the ability to identify the processor of every transaction or data change associated with the item, via Electronic Signatures. Full upward and downward searches and extraction of the integrated traceability and data is provided by SYSPRO's queries, and standard and user-defined reports.
Minimise obsolescence
SYSPRO ERP enables you to automate and streamline order-to-delivery processes, and provides complete visibility to an integrated picture of your operations, thereby enabling efficient management of operations in rapidly shifting demand environments. The Inventory Optimisation suite provides comprehensive tracking and analysis of forecasts, as well as slow-moving, excess, active and static stocks. Its powerful features enable accurate obsolescence provisioning, product rationalisation programmes and targeted promotions on slow-moving and end-of-life stocks.
Minimise risk of defects
SYSPRO Electronics ERP enhances the supplier selection process through features such as approved manufacturers and supplier scorecards; supplier performance and reliability can be tracked on a number of levels including delivery performance and performance relative to other suppliers. Purchased goods inspection enables you to implement controls over the quality of delivered raw materials, while the work-in-progress inspection facilities enable quality validation and grading of manufactured products.
Key modules
SYSPRO ERP comes fully loaded with all the modules manufacturers need to operate their business.  Here we've selected the modules we think are most important to electronics manufacturing.
"We have long been a user of K3 Syspro's software and recently upgraded our business critical systems to SYSPRO 6.1 in 2012. This gave us the ability to automate our invoicing and sales processes, which were previously quite labour intensive."
ERP is never static, it constantly changes and evolves and by identifying areas of the software we were not utilising fully, we have been able to save administration time and ultimately increase the profitability of our business."
"After extensive market research SYSPRO was selected as the software package that most closely met Axiom's specific requirements."
"SYSPRO is very controllable. It does precisely what we expect of it. We can see exactly where we are with the accounts, With it we have full visibility of critical financial information and we can produce any type of report we require"
"We have to maintain this level of investment because of the ever-changing nature of the business. Our customers release new caravans regularly and existing models are being redesigned continually to meet the needs of discerning caravanners"
"We needed to invest in a solution that could handle daily and hourly data, in order to enable us to respond instantly to customer orders. Our previous MRP engine also had poor programme logic so we needed to have a better one installed."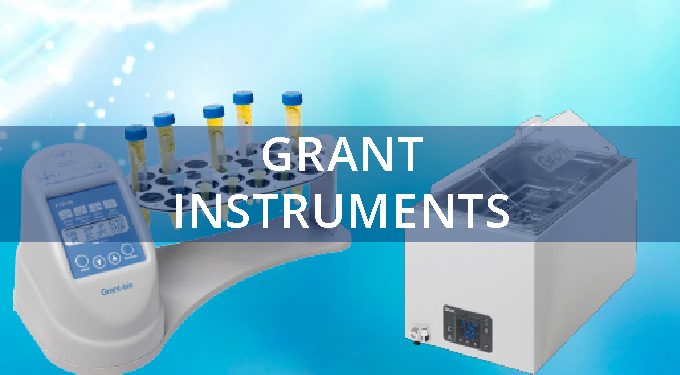 A world leading medical design and manufacturing business is saving up to £40,000 a year on inventory costs after automating its entire supply chain with an advanced SYSPRO Enterprise Resource Planning (ERP) solution and K3 DataSwitch.
Thurlby had a very specific idea in mind when looking at ERP. They needed a successor for its aging systems that would integrate several programs, ensure continuity and remain current and supported for at least 10 years. They found all that and more with K3 Syspro.
Book Your Free Discovery Session
Our discovery session is ideal for companies that are considering an ERP system. We'll analyse your current business processes and highlight how an ERP system could help optimise them to run more efficiently. The Discovery Session will costs you nothing and you are under no obligation to use or purchase any services from us in the future.
NOTE Your Discovery Session  will be completely free of charge, any insights and reports will be yours and you will be under no obligation to take any K3 Syspro services in the future.