syspro chemicals and fertilisers ERP
Turning raw materials such as oil, minerals, and gas into thousands of products, the chemical industry is central to the modern world economy. The UK chemical industry adds £15.2bn to our economy and employs 105,000 people while doing so*. Chemistry is a tricky business that takes lots of time, effort and focus. This combined with tight margins and global regulations often means a superior ERP solution is needed.
Manufacturing software from SYSPRO allows companies looking upstream and downstream in their value chain the ability to reduce costs and increase margins. This is achieved via fantastic data management for inventory, bill of materials, labour / scrap management and cost control tracking. All with tailored security measures to be as simple or finely tuned as you require. SYSPRO ERP meets and excels your business needs.
How can syspro help?
Chemical and Fertiliser companies have specific characteristics and face unique challenges that must be addressed in order to remain competitive. Our flexible ERP solutions will help you remain at the forefront of a demanding industry and enable you to…
Comply with accounting regulations
SYSPRO's electronic signatures (ES) give you the tools to meet the Sarbanes-Oxley requirement for the creation of detailed audit logs of who is doing what in your ERP system. Not only do the ES features enable logging of all activity in SYSPRO, but they also give you the tools to define rules around who is allowed to process specific transactions, and under what conditions.
Improve system security
SYSPRO's security features are extensive, enabling you to strengthen the safeguarding of your electronic information. The Role Management capability helps you to streamline complex system administration tasks by providing centralized control of the design of security, eSignature and user interfaces, for companies, groups and operators. It also facilitates the identification of role conflicts, thereby assisting you in demonstrating to regulatory and compliance bodies clear lines of accountability and responsibility. It enables the definition of an on-line organogram to provide users with a visual overview of the your company's role structure and simplifies the assignment of the appropriate settings where staff switch or perform multiple roles.
Manage complex production recipes
SYSPRO provides various operation run time methods, as well as material and progressive scrap functionality. The capture of various lead time elements enables accurate calculations of manufacturing and cumulative lead times, which in turn aid efficient materials planning and production scheduling, as well as product costing. Information on tooling, operator skill levels, operation instructions and testing requirements can also be added to the operation and printed on SYSPRO's user-defined factory documentation.
Manage seasonal demand
SYSPRO's Forecasting module gives you the tools to help you forecast future demand, based on seasonal, cyclical and trend demand patterns in your sales history and lost-sales data, thereby enabling you to plan your production and purchasing to meet these requirements.
Ensure quality of raw materials
SYSPRO's Quality Management System (QMS) enables product quality control by allowing the configuration of multiple measurement metrics, as well as inspection points per inventory item, such as length, chemical composition and hardness. This configuration includes the allowable tolerances for each metric and inspection frequency is configurable as required; for example, full, partial, periodic and random quantity sampling is supported.
Comply with environmental regulations
SYSPRO's multi-warehouse capability enables the separation, identification and tracking of compliant, non-compliant and quarantined materials. The customization features enable the configuration of screen highlighting of compliance deviations, as well as the automated notification of relevant personnel. Custom forms facilitate the definition of user-defined characteristics-such as the concentration of hazardous substances-against key data, such as products, materials, lots and serials, while the multimedia capability enables the linking of technical documentation, graphics and videos.
Key modules
SYSPRO ERP comes fully loaded with all the modules manufacturers need to operate their business. Here we've selected the key modules we think are most important chemicals and fertilisers manufacturing.
"It was a natural choice to stick with SYSPRO and K3 rather than look elsewhere. The K3 team knows what we need to run our business. The improvements from using SYSPRO 6.1 are immense."
"We have boosted efficiency levels across the board. The system delivers visibility between Sales Orders and manufacturing and allows us to analyse costs comprehensively. This would not be possible without the real time management information that SYSPRO delivers"
chemical & fertiliser experts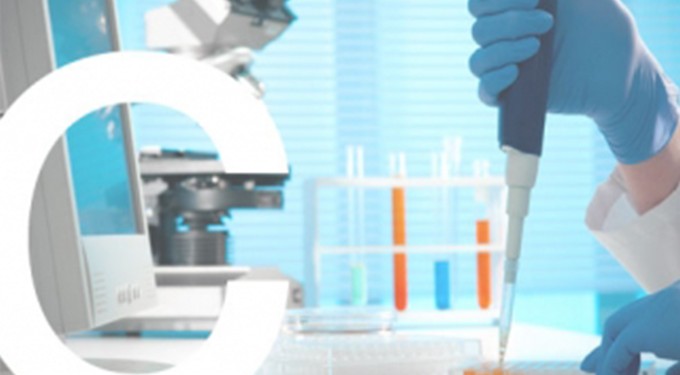 The chemical process industry covers all manner of different trades; from adhesives and sealants to chemical manufacturing, and food and beverage industries to paints and coatings. And with most businesses in this sector being sales and customer service focused, it makes...
As part of their £5 million investment in machinery, techniques and management Tyneside also invested in ERP to help drive efficiency and productivity. One key efficiency is a reduction in stock level by over 25% thanks to advanced shop floor data collection.
Book Your Free Discovery Session
Our discovery session is ideal for companies that are considering an ERP system. We'll analyse your current business processes and highlight how an ERP system could help optimise them to run more efficiently. The Discovery Session will costs you nothing and you are under no obligation to use or purchase any services from us in the future.
NOTE Your Discovery Session  will be completely free of charge, any insights and reports will be yours and you will be under no obligation to take any K3 Syspro services in the future.