SYSPRO Aerospace ERP
Whether civil or military aviation, when it comes to aerospace ERP, only the best will do. The industry is highly regulated and constantly changing, meaning the manufacturing software supporting it needs to be agile.
With SYSPRO ERP, management of changes to product engineering, and the usual paper trail that follows is aided by our Engineering Change Control module. Aerospace manufacturers are able to effectively and accurately manage all aspects of production. From receipt of material, to manufacture, inspection, stocking and finally distribution, our Lot Traceability module ensures the meticulous quality and safety standards of the aerospace industry are strictly adhered to. High value items and long sales cycles go hand in hand. SYSPRO permits aerospace companies to build and nurture business relationships and increase revenues through optimal client management and powerful financial functionality.
Providing peace of mind for you and increased efficiency and profits for your company.
How can syspro help?
Aerospace companies have specific characteristics and face unique challenges that must be addressed in order to remain competitive. Our flexible ERP solutions will help you remain at the forefront of a demanding industry and enable you to…
Comply with part replacement regulations
The Engineering Change Control system enables ready access to prior product versions, as well as the capability to quickly revert to these versions for production purposes. Expiry dates on sold lot traceable parts can be easily extracted for the creation of replacement reminders to customers. Additionally, expiry dates facilitate the creation of forecasts for production planning purposes, thereby helping to reduce the need to hold excess inventory in order to maintain customer service levels.
Ensure product quality
SYSPRO's Quality Management System (QMS) enables product quality control by allowing the configuration of multiple measurement metrics, as well as inspection points per inventory item, such as length, chemical composition and hardness. This configuration, which includes the allowable tolerances for each metric and inspection frequency, is configurable as required; for example, full, partial, periodic and random quantity sampling is supported.
Manage capacity
SYSPRO's Bill of Materials module provides the tools to maintain the demonstrated capacity for work centres and productive units, while SYSPRO Factory Scheduling enables the configuration of shift patterns and the identification and consideration of multiple constraints such as tooling. The Bill of Materials module enables the configuration of product routings from which Work in Progress and Requirements Planning derive the capacity required, dynamically adjusted for order or batch size.
Support complex equipment maintenance, repair and overhaul
SYSPRO's Product Configurator simplifies the raising of orders for variable configurations, while the Bill of Materials, Engineering Change Control and Work-in-Progress modules provide the recording and tracking of as-built and as-maintained configuration history and service notes, including details of any subcontracted work.
Track material and operation flow through manufacturing
To identify and reduce waste and inefficiencies in the production process, you need real-time access to accurate material and labor flow data. SYSPRO ERP enables you to easily query the status of your work-in-progress in terms of costs, material and scrap quantities, labour hours and manufactured quantities. In addition, optional lot traceability and serial tracking functionality enables you to identify the jobs to which traceable raw materials have been issued.
Track product sales cycle and development costs
SYSPRO's Engineering Change Control functionality enables improved control over product development activities, while SYSPRO Work in Progress enables the capture, costing and tracking of time and materials consumed in various business programmes. This provides instant visibility to project cost performance and identification of cost reimbursement values.
Key modules
SYSPRO comes fully loaded with all the modules you'll need to operate your business but you'll make use of some more than others. We've hand selected the key modules we think will be most important and explained how they can help.
"K3 suggested SinglePoint and demonstrated how it could be tailored to suit our business. We were so impressed with the potential of the solution that we asked K3 to set about the installation process straightaway."
"The real-time SYSPRO system is capable of updating every ten seconds: We now have desk-top control over work in progress information telling us who is working on any job at any given time."
Book Your Free Discovery Session
Our discovery session is ideal for companies that are considering an ERP system. We'll analyse your current business processes and highlight how an ERP system could help optimise them to run more efficiently. The Discovery Session will costs you nothing and you are under no obligation to use or purchase any services from us in the future.
NOTE Your Discovery Session  will be completely free of charge, any insights and reports will be yours and you will be under no obligation to take any K3 Syspro services in the future.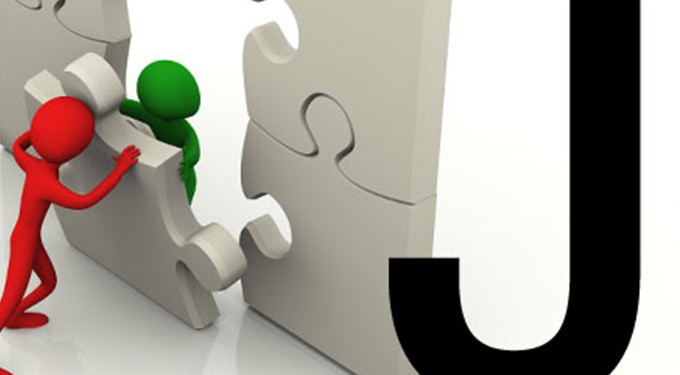 The key to joined up thinking is having joined up people. We all know that people work best together when they share a close working environment, we also know that most business processes require people to work well together. It's these seamless business processes that...
With a work order containing hundreds of different jobcards, effective HR management become fundamental for KLM. One of the demands they were unable to meet with their manual system was that of producing detailed job card data for customers. Our T&A and SFDC systems tackled the issue with ease.